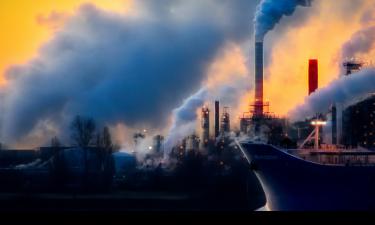 Holocene Climate Corporation adds a third Co-Founder, moves into new space
From newly developed space along Papermill Drive to a new Co-Founder and several full-time technical hires, one might say there's…
Read full story.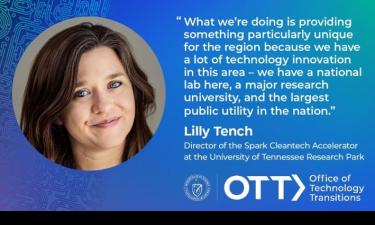 SPARK Cleantech Accelerator Bolsters Innovation for Tennessee Region
The University of Tennessee's (UT) SPARK Innovation Center, part of the Heartland Climate Tech Partnership, supports more than 15…
Read full story.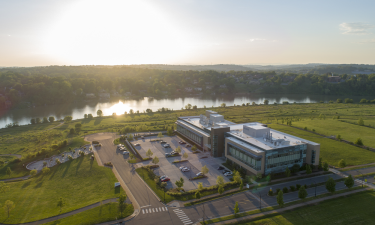 Two area start-up accelerators announce collaboration
Entrepreneurs in two of the three start-up accelerators in the Knoxville-Oak Ridge region will be attending classes together this fall…
Read full story.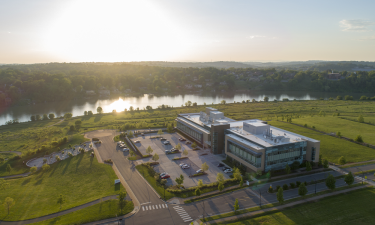 ORNL, UT's Spark Cleantech Accelerator partner to support entrepreneurs
Entrepreneur-fellows in Innovation Crossroads, a Department of Energy Lab-Embedded Entrepreneurship Program at Oak Ridge National…
Read full story.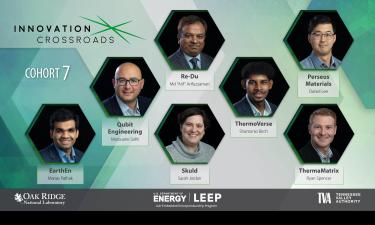 Three Knoxville area start-ups join four others in latest "Innovation Crossroads" cohort
Seven entrepreneurs, including three from the Knoxville region, have been selected for Cohort 7 of the …
Read full story.